To move modules around the work area, you need to use the standard SketchUp tool - "Move".
If you need to move a module, select it with the mouse and then select the Move tool. Move the mouse to a convenient point and grab the module with the first click. After that, move the module to a new location and release it with a second mouse click.
Use the functions of snapping to geometry points, as well as snapping to the axes in the direction in which you want to move the module. They are highlighted in the appropriate color. The Shift key will help fix the direction along the desired axis.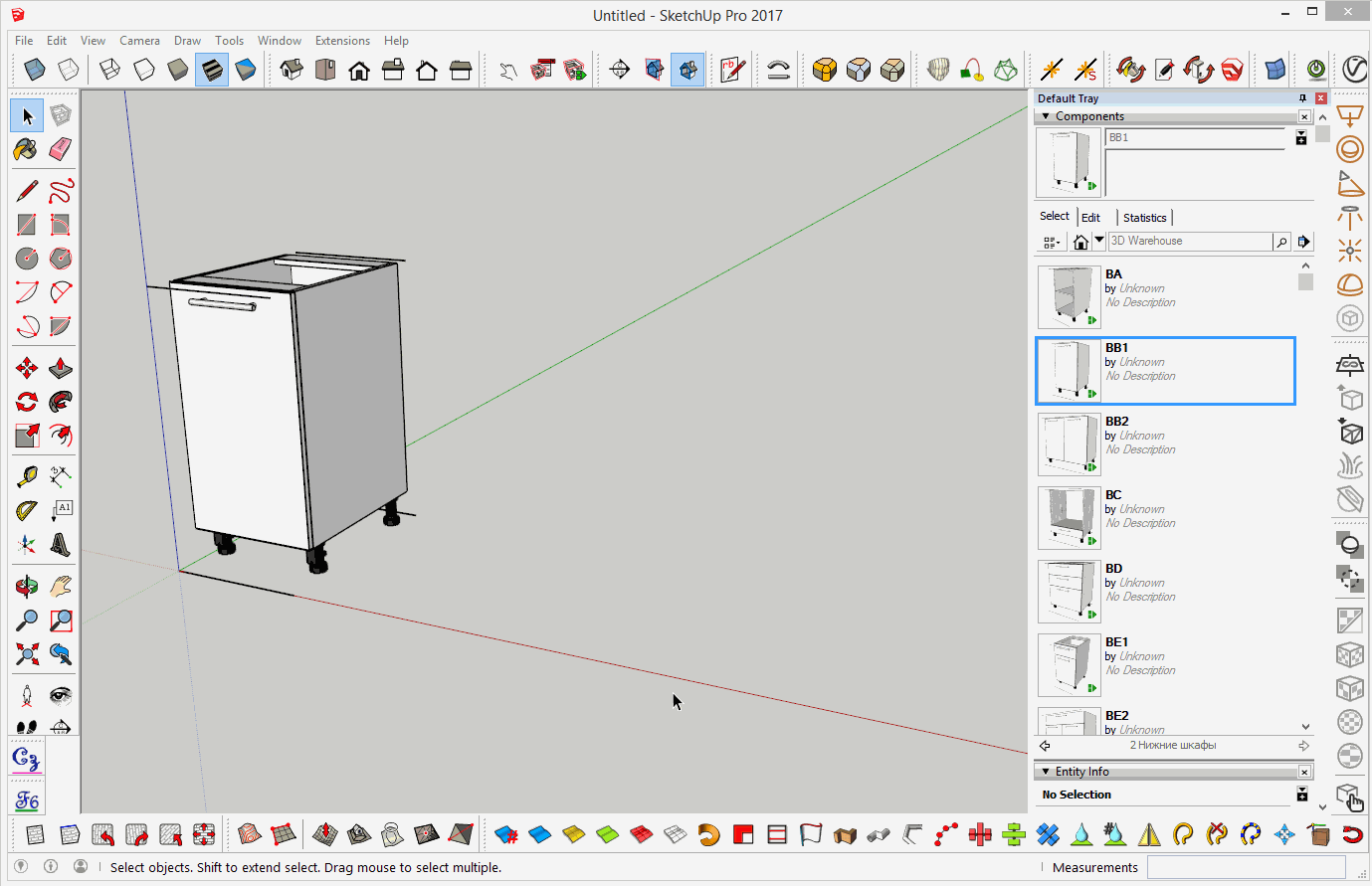 To copy a module, it is enough to press the Ctrl key once after the start of the move. Thus, it will no longer be the original module that will be moved, but its complete copy.
By the way, there is a great feature that will allow you to multiply copies and arrange them at the desired distance. After Ctrl has been pressed, enter from the keyboard the distance to move the copy. Then press Enter and again from the keyboard enter * and the number of copies. For example, you need to multiply the BB1 ​​module (400mm wide) up to 5 pieces with an offset to its width. All you need to do is select the "Move" tool, press Ctrl once, click on the desired module, move it a little to the desired side, enter the distance (400) from the keyboard, press Enter, enter *4 from the keyboard. We multiply by 4, because one module already exists.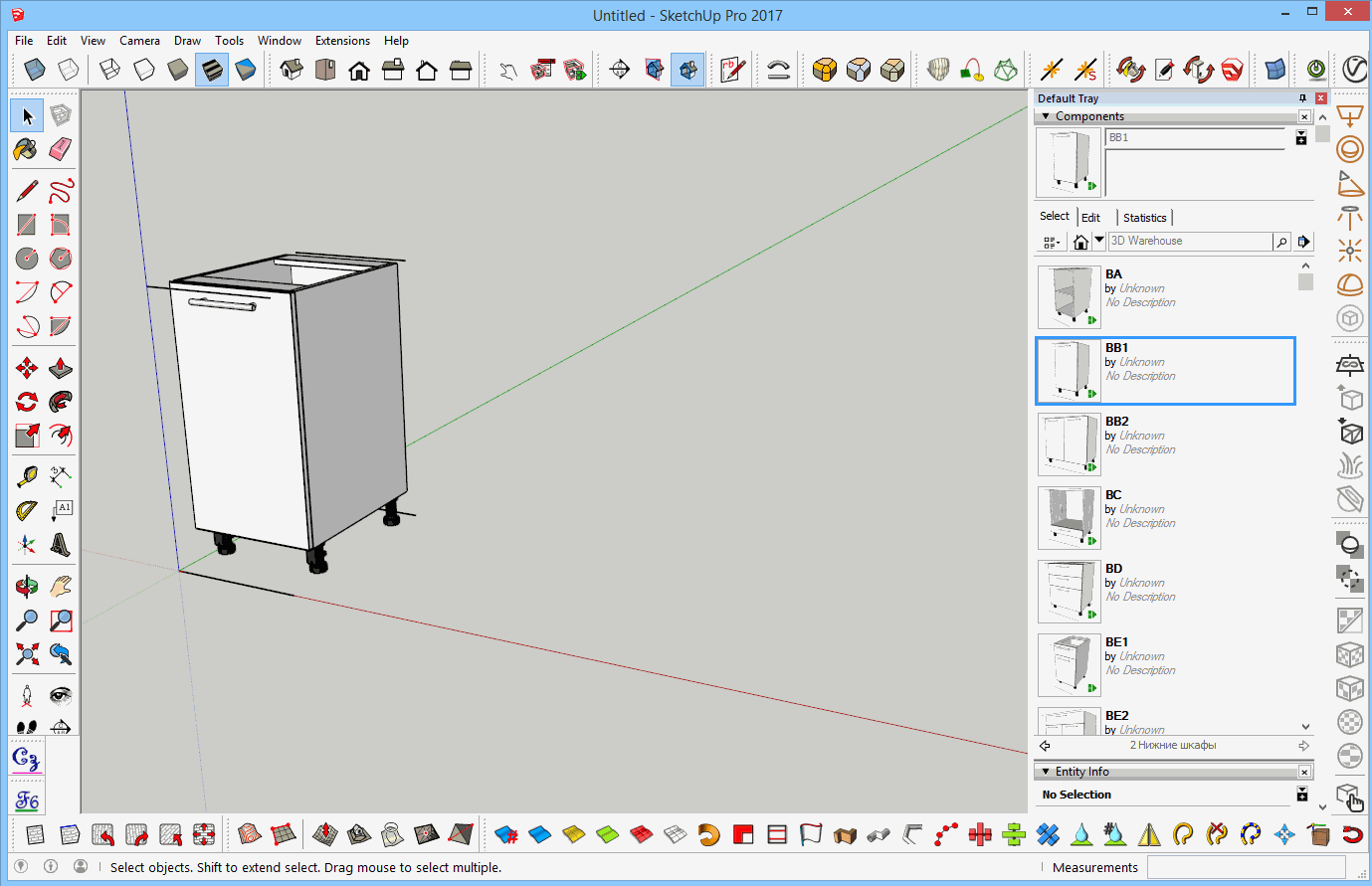 It is also possible to copy and paste with the usual keyboard shortcuts Ctrl + C and Ctrl + V. If you need to cut a module, then hold down Ctrl + X. The same can be done through the top menu of the program. All these actions are in the "Edit" menu.
If, after the cutout, you need to insert the module in the same place where it stood before, select Modify->Paste in place in the top menu