The EasyKitchen library contains dynamic modules and components with which you can design kitchen and cabinet furniture. To start using them, you need to pull them out of the library and onto your SketchUp workspace. To do this, use the "Components" tab in the default tray (Tray in the English version). Open the folder in which the required module is located, find it and drag it out to the workspace. To do this, click on it once, then move the mouse to the desired location on the workspace and click again to place the module in that location.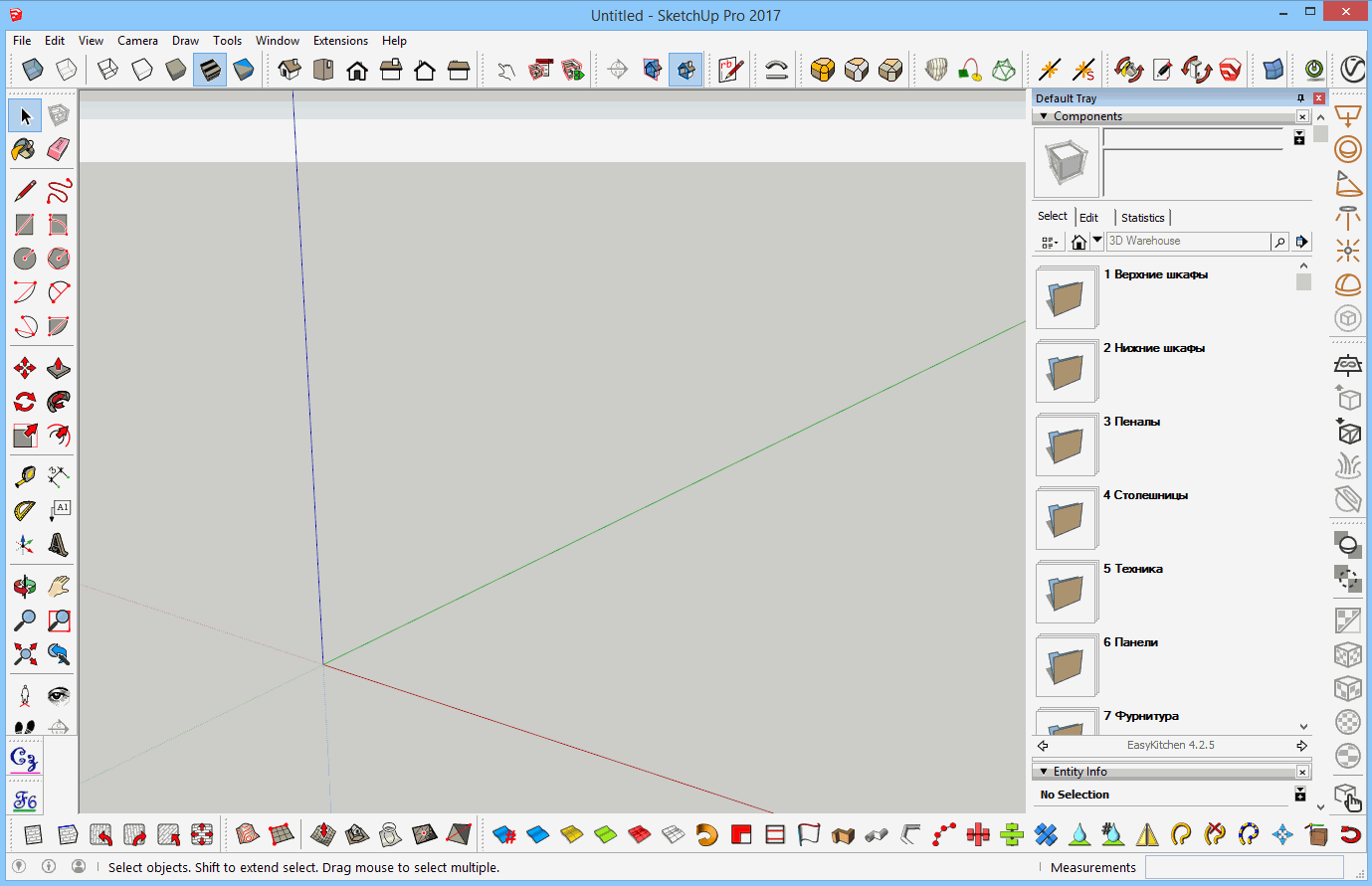 There is another way - transfer to the workspace of the SketchUp program directly from the folder where the library files are stored. Choose the one that is more convenient for you.
If you get two identical modules, they will work as copies of each other. For example, the doors will open at the same time, or clicking on the dynamic menu of one module will cause the same changes in the second module. To avoid this, change one of the modules and then return it to the previous view. For example, change the height, then make it the same height. Thus, the module and all its internal components will become unique and will lose their connection with the copy.
Please note that the coordinate axes are displayed on the working area of ​​the program and it is very convenient to start building a project from the origin point. Moreover, SketchUp has a magnetization function in its arsenal and it is very easy to grab this point with the mouse. So you can always accurately put the first module, and then the next. This is important because The EasyKitchen library allows you to do detailing and crooked positioning can lead to inaccurate module sizes. And the result - and the wrong dimensions of the parts on the cutting. Therefore, from the very beginning of using the program, it is worth accustoming yourself to accuracy. Both in positioning and size.