EasyKitchen library has been updated to version 2.5. From the new - 2 cabinets of the lower row with the Magic Corner mechanism, 2 pencil cases with a new configuration of the facades, as well as the Magic Corner mechanism itself.
For more information about updates
Bottom row of kitchen cabinets
Two cabinets with the Magic Corner mechanism appeared in the bottom row. For convenience, immediately made the left and right wardrobe. Of course, it will not be difficult to change the location of the door and mechanism, but this is an extra few actions. And we want as few movements as possible.
In fact, this is a regular BG1 docking cabinet, but the Magic Corner mechanism is mounted in it. The names of the new cabinets are BG1-MCL and BG1-MCR, for left and right locations, respectively.
The mechanism "Magic Corner" has a dynamic function. It is enough to click on any of its shelves to gracefully slide out of the closet. A second click on the shelf pushes it back.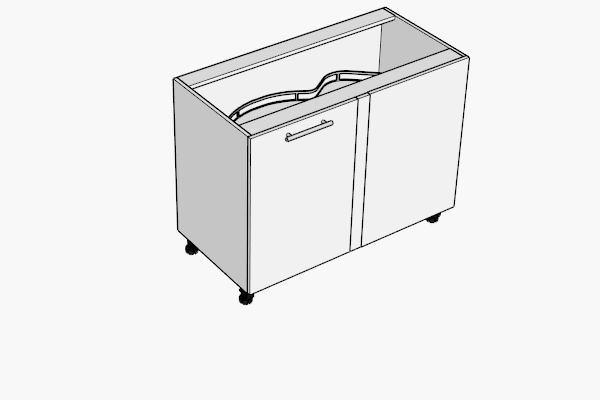 At the request of the subscriber, two new cases PC2 and PD2 were made. Their difference from previous PCs and PDs is that instead of one upper door, there are two with a top opening.
And this option was really not enough in the EasyKitchen library. Now he is.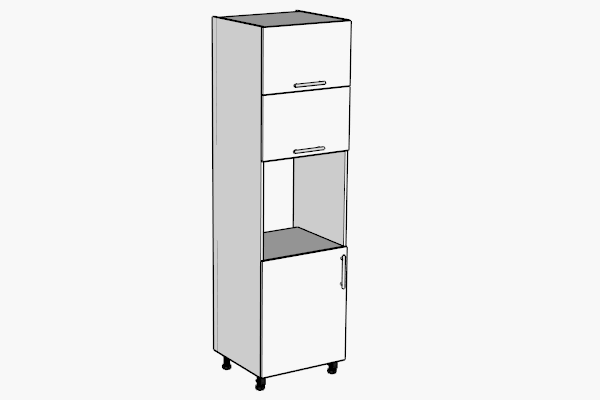 The magic corner also exists as a separate module. You can insert it in any suitable cabinet.
To make it stand exactly in the designated place and correctly positioned when changing the dimensions of the cabinet, place it inside the selected cabinet (one double click on the cabinet). Then you need to enable the "Dimension frame" in the layers, place the magic corner module in the left-most lower front corner of the cabinet and stretch the outer rectangle that appears in accordance with the cabinet size.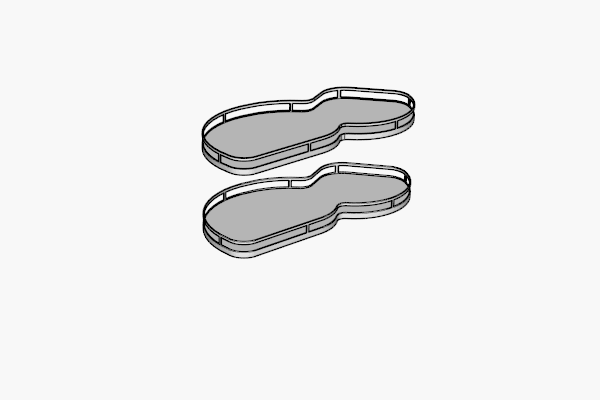 If you already have the EasyKitchen library installed, then you do not need to download the whole new archive and replace all the files. It is enough to download the archive "EasyKitchen 2.4 - 2.5 Patch" and unzip it into the library folder. There are no changes to the files of the previous version, only new modules.
If you just purchased the EasyKitchen library, then immediately download the EasyKitchen PRO archive. It has already been updated to version 2.5.