EasyKitchen library has been updated to version 2.4. New modules for kitchen cabinets appeared, the principle of working with panels was redesigned, the capabilities of the Redcut file were expanded.
A total of 6 new kitchen cabinets were added.
In the top row are the TD1, TD2 and TD3 modules;
In cases - PE1, PE2, PE3.
These are combinations of hinged cabinets and drawers. It was this arrangement of elements that was missing in the library. Now you can create even more diverse projects.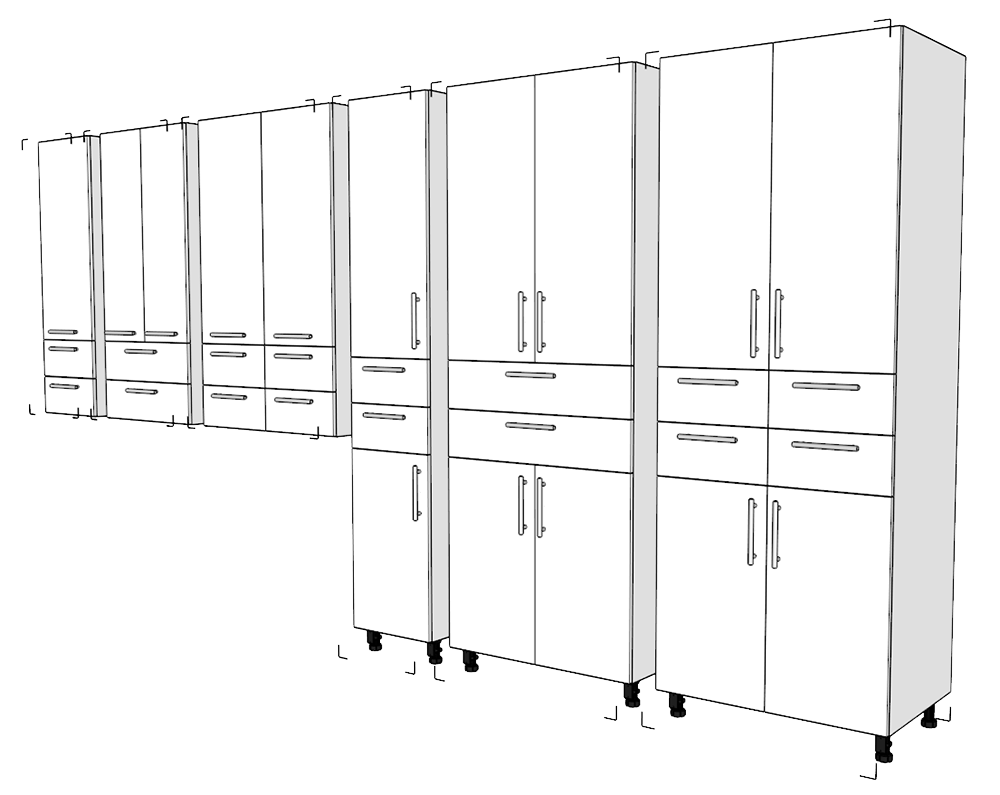 The panels lacked a firm hand in the form of a kind of "wrapper", with the help of which it would be possible to control them all at once. For example, set the thickness parameter for all panels at once with one parameter. Or the length of the guides immediately for all drawers enclosed in the "wrapper".
For this, a new module was created, which is called the "Main module". It contains parameters with which you can control the components embedded in it. We tried to select only general parameters so that there were no overlaps on several components with similar parameters at once.
In any case, you can always go inside the main module and configure each internal component as you wish. As always, the binding parameters are marked with an asterisk (*).
And another innovation in the panels is the phrase "yes" in the edge options. It relates the edge thickness of the panel to the edge thickness indicated in the main module. Thus, if the same edge is used in the entire furniture model, it is possible to set the value "yes" in all panels, in the edge parameters. And, if you need to use a different edge thickness, just change the value in the main module. All nested components will immediately take on a new meaning.
Instead of yes, you can manually specify the edge thickness as before.
In the previous version of this file, there were difficulties with filtering lists by a strictly specified value. You could only sort them alphabetically. We added a new sheet called the "Parts List", in which this functionality became available.
Also added a function of joining, which adjusts the dimensions of the parts, if activated.
As it was already fixed a bug with the number of shelves (which at the output turned out many times more). But we lost sight of the fact that the number of hardware tied to these shelves also turns out to be much more than necessary.
Although in furniture production "more" is almost always better, but still we also fixed this bug.