In the new version of the EasyKitchen library, facades will have real furniture hinges. Not just a picture with parameters, as it is implemented now, but full-fledged dynamic models. This immediately gives the kitchen modules a more natural look.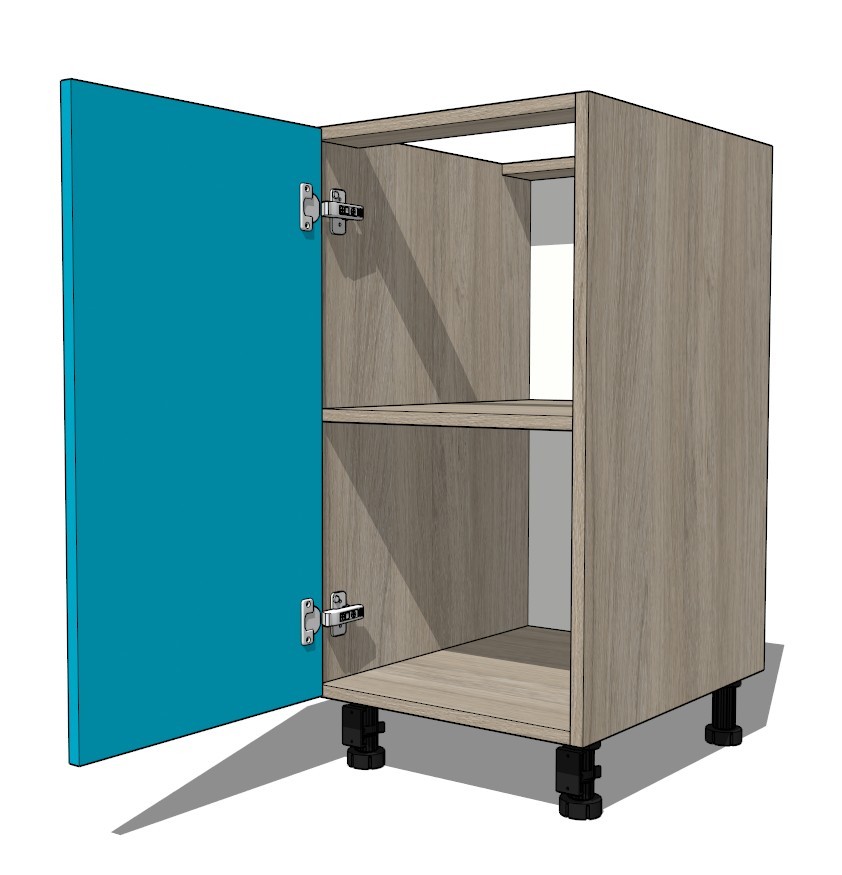 The hinge cup rotates with the facade when it is opened, and the shoulder can change its position depending on the type of hinge specified in the parameters. There are currently 7 variations of this parameter:
No - furniture hinges will be hidden;
External - hinges are positioned as external (overhead type of facade);
Semi-external - hinges are positioned as semi-external (laid on facade type with offset);
Internal - furniture hinges are positioned as internal (insert type of facade);
Corner - hinges for corner facades;
Under the false panel - straight hinges for attaching the facades to the false panel, which is in the same plane as the facade;
Carousel - hinges for expanded opening of facades (for example, for facades in BF2 and TF2 modules).
It is worth noting that these furniture hinges are universal. Their position and article changes, depending on the facade specified in the parameters of the type of hinges. For example, if furniture hinges for a false panel are indicated, then furniture hinges for a false panel will go into the report.
The accuracy of the model of the furniture loop itself does not really matter, so we simplified it in order to reduce the load on SketchUp and facilitate the work of users.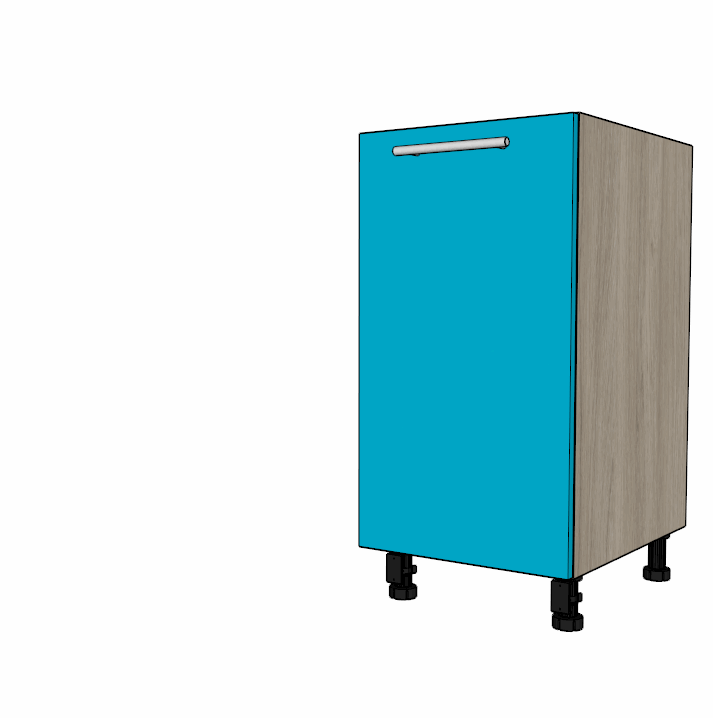 Furniture hinges can be moved. And both through the parameters, and manually. To do this, just change the "Move" parameter in the parameters of the furniture hinge.
If the facade is large and additional furniture hinges are required, then simply create the desired number of copies of the hinges and adjust their position. All this will be taken into account in the report.