Dear friends! We present to your attention a new module for EasyKitchen library - the Blum LEGRABOX retractable system.
This is the first module from this system. So to speak - on trial) Soon the remaining modifications will be released.
The module supports hot swapping. Simply remove the drawer box component in the drawer module and pull the LEGRABOX from the library. It will automatically take the desired size.
It is possible to change the height of the sides (N, M, K, C, F) and all the colors - Terra Black, Orion Gray, Polar Silver, White Silk, Stainless Steel. All this changes through the parameters of the LEGRABOX module.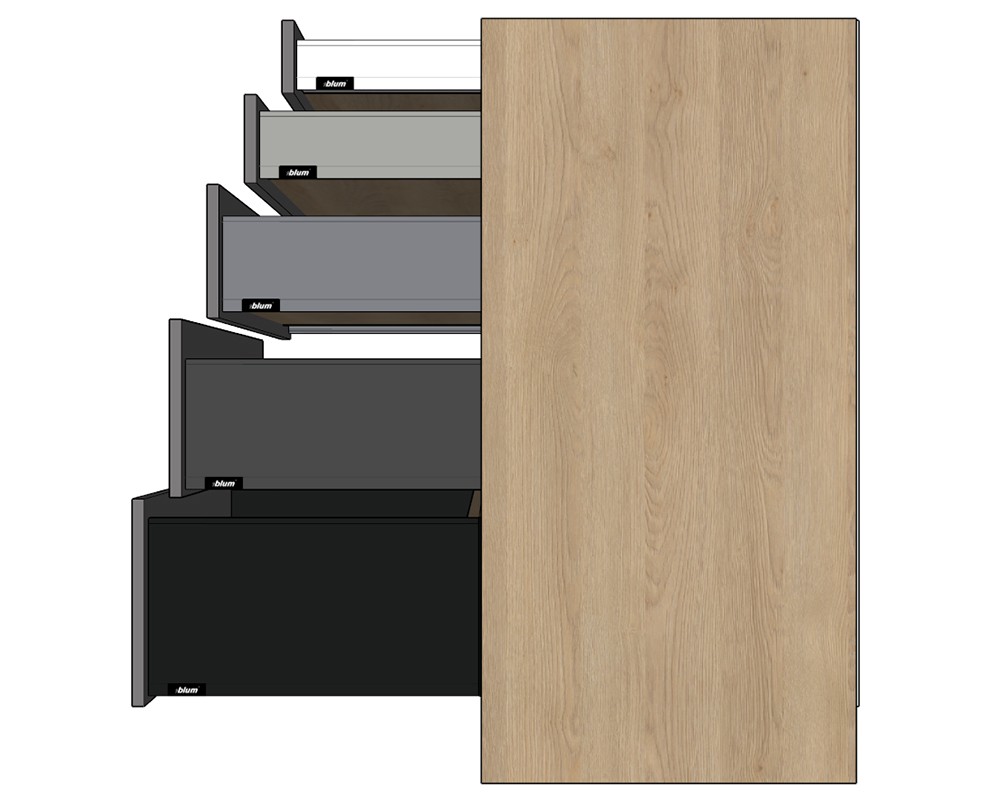 The bottom and rear wall panels, as well as the LEGRABOX system kit itself, are included in the report.
You can download the module from the link below (only for users with an active EasyKitchen PRO subscription).