The well-known bug with a take-off drawer that occurs after modifications such as coloring the components of the box or hot-swapping its components is fixed quite simply:
We go inside the module and select the problematic drawer with the mouse.
We cut out this box by pressing Ctrl + X or through the SketchUp program menu (Edit-> Cut).
We insert the box back with the combination Ctrl + V and hook it to the left axis of the binding, or simply paste it into its previous place through the SketchUp program menu (Edit-> Paste in Place).
We exit the module by pressing the Esc key or by clicking on the empty space outside the module.
We redraw the module by right-clicking on it and selecting Dynamic Components-> Redraw.
After these simple manipulations, the box will fall into place.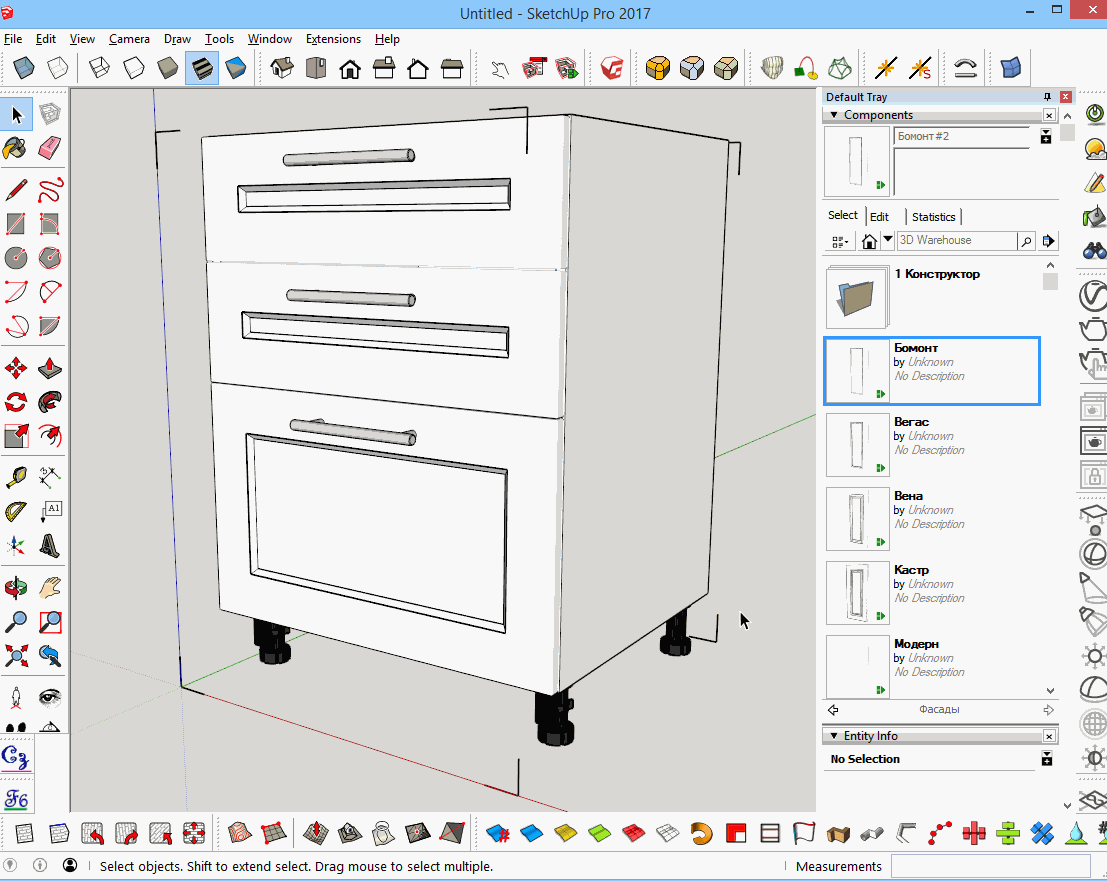 Unfortunately, we have not yet been able to fix this bug. Most likely this is some kind of error in the dynamic component plugin itself, on which the EasyKitchen library is built. But work in this direction is underway. We hope that there is a "crutch" that will correct this error.