Quite often it is necessary to give non-standard forms to furniture details: to make fillets, bevels, various cutouts, etc. Sometimes there are not enough parametric capabilities for this and you need to edit the clean geometry of the panels. This article is about how to do it right, so that the part that is exactly the size you need is included in the report.
First we define what pure geometry is. This is a geometry built from edges and planes, which is at the deepest level of nesting of the EasyKitchen library components. It can be freely edited using standard SketchUp tools. To do this, you need to double-click the left mouse button to go inside the component, until you can separately select the planes and edges of the panel.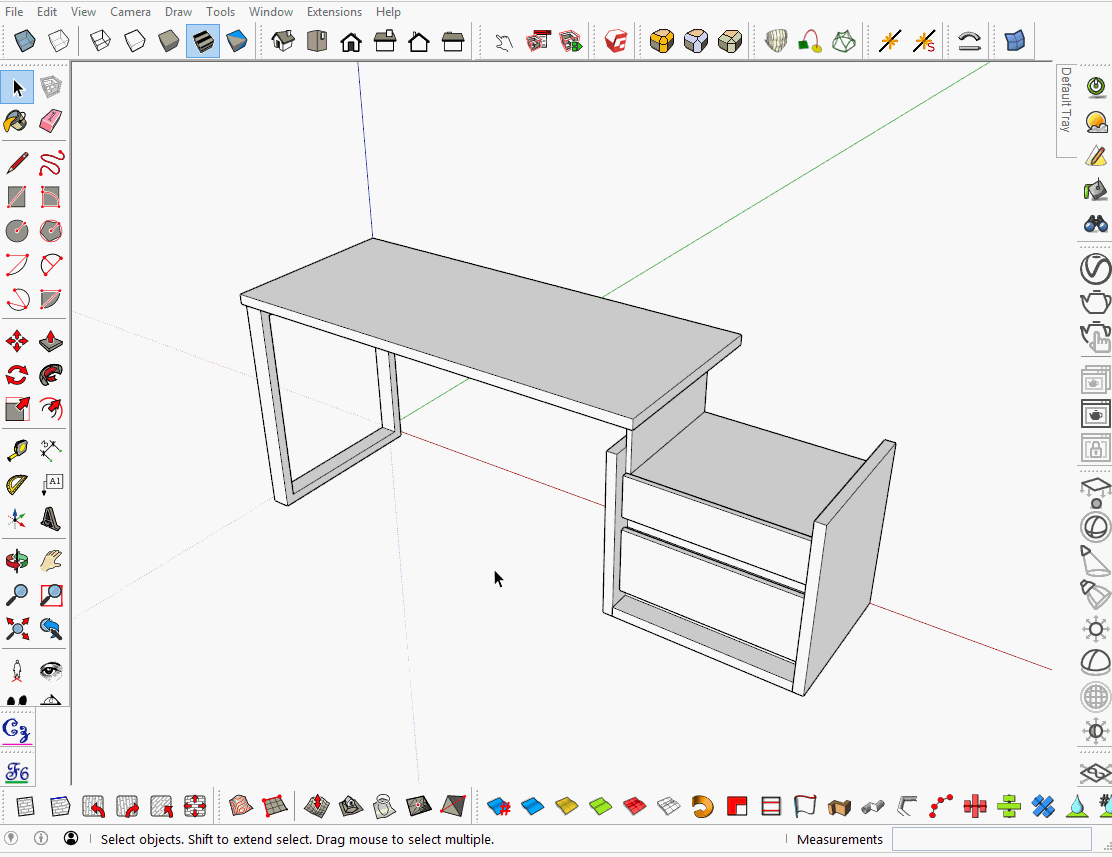 Now the most important rule that must be followed before editing a clean panel geometry is to first set the correct overall size of the panel component. It is this size that will go into the report. The program takes into account only the parametric dimensions that are specified through the component parameters (length, width, thickness and indentation from all sides). If pure geometry goes beyond these dimensions or is smaller than them, this will not be taken into account.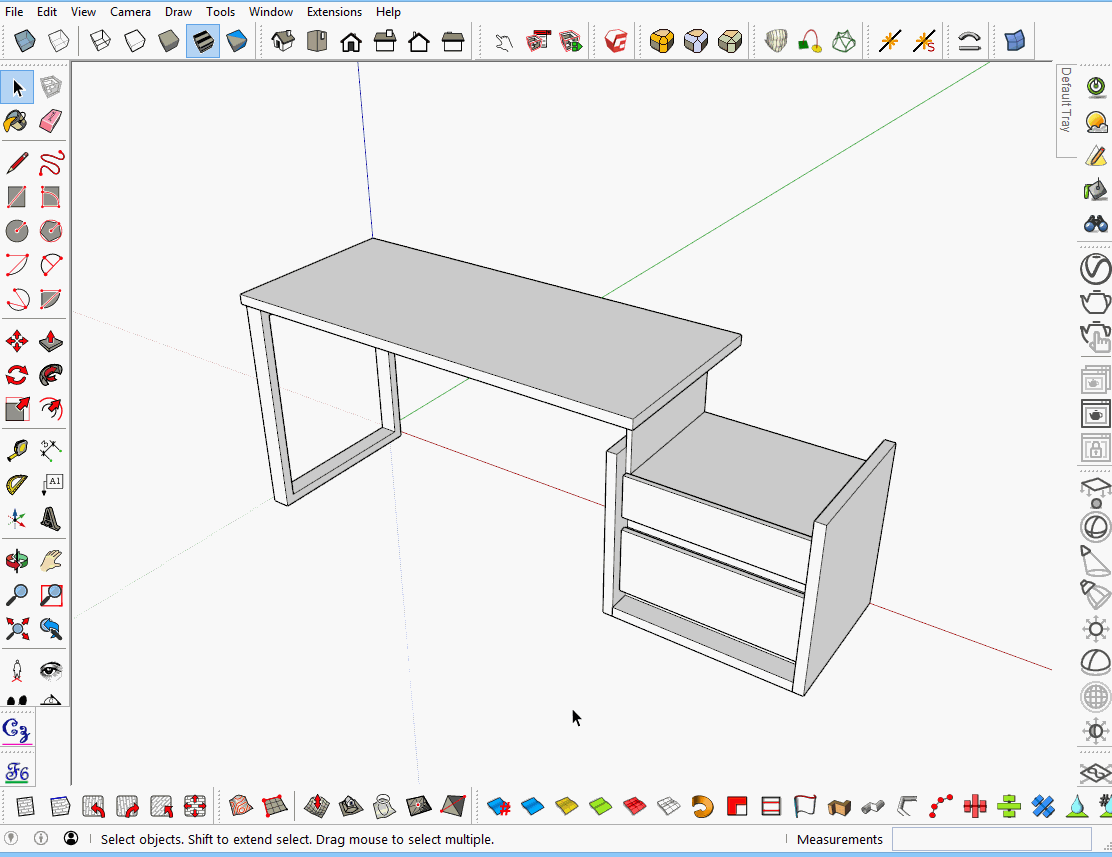 If during editing it became clear that the actual total size of the panel is different from the size specified in the parameters, it is better to take a new panel, set it to the desired size and again build the desired shape inside.
In the picture below - wrong construction. The report will leave the part size 1410x600x32mm, instead of the geometric 1310x600x32mm. Even with the bounding blue frame of the component, it is clear that the pure geometry is smaller than the size of the component.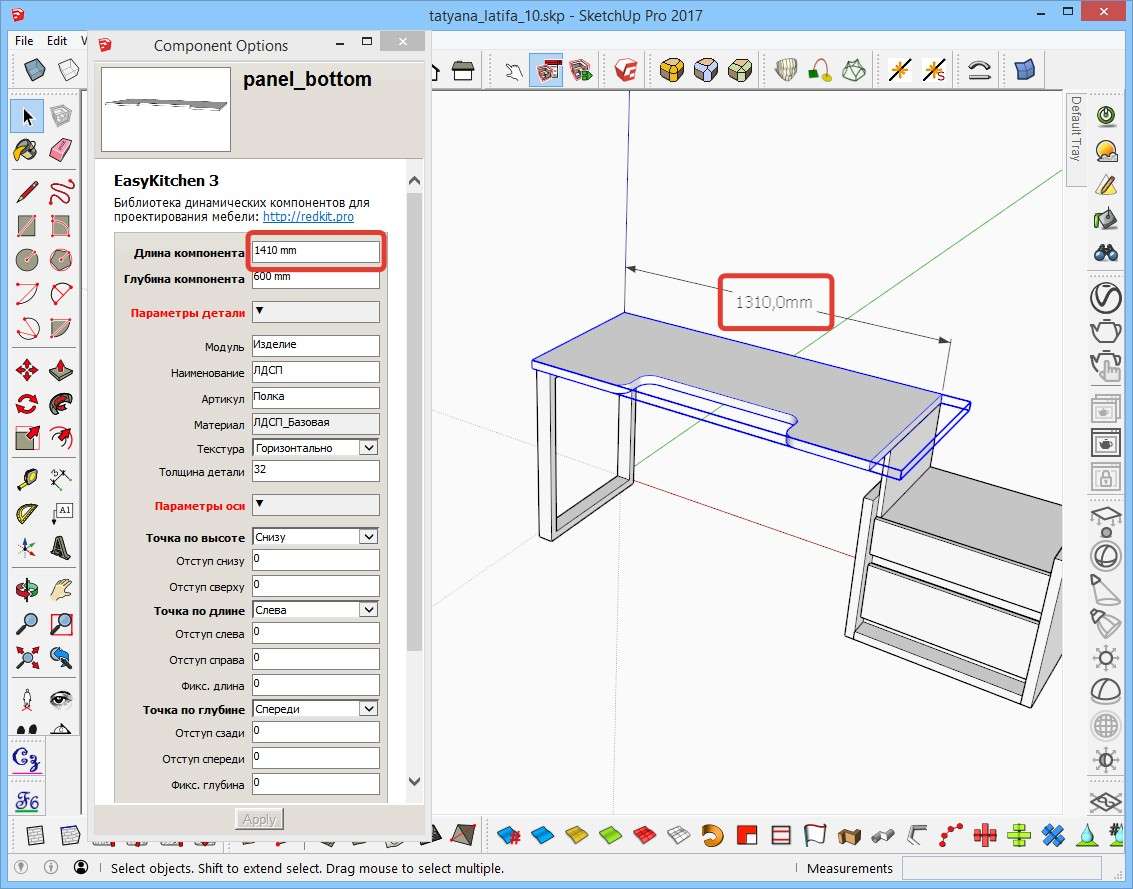 It is worth remembering that resizing panels with modified pure geometry will lead to the displacement and deformation of this same geometry. It is not calculated parametrically, but changes in proportion to the specified size. Therefore, the primary correct part size is very important.